Nieuwsarchief

07.12.2018
Dev Diary: Christmas Event 2018

Dear Settlers,
For this festive season, we have several new buildings for you to add to your home-island: featuring the sparkling star that is the Christmas Market. New specialists, quest chains, skins and more - we've made sure you have plenty of new toys to play with!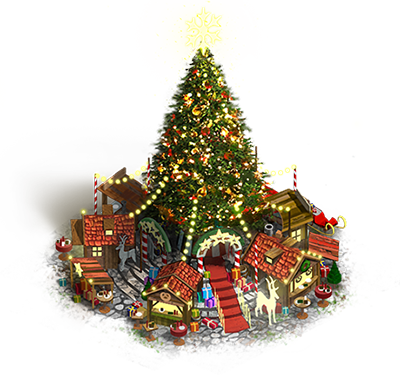 So join us in the Christmas Market, grab some hot chocolate, and settle down with a mince pie. It's time for a brand new Dev Diary: our annual snow-filled Xmas event is returning to our islands! Read every detail right here.
Happy settling!
BB_Sious

06.12.2018
The Christmas Wish

Dear joyful island decorators,

Sonya is sure that not all Christmas wishes have been gathered yet. It is still enough time to help, send your biggest Christmas wish to the Christmas-elf. But the wish must show a great Christmas spirit, for the elves to hear your wish and visit!

Maybe you can note down your wish as a rhyme for them?
Share your Christmas wish in our > Forum <
Happy Settling!
BB_Sious

05.12.2018
Sinterklaas

Dear players,
The settlers in your kingdom made lots of preparation to celebrate today's occasion. Take time to indulge, sit back and relax. Enjoy the occasion with family and friends!

A gift package has been sent in-game.
Happy Settling!
BB_Sious

04.12.2018
Game Update 05.12.2018 [done]

Dear Settlers,
A game update is scheduled for Wednesday. During this time, the game will be closed.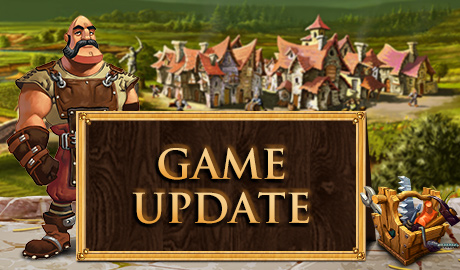 Day: Wednesday, December 5th
Game Worlds: Closed
Start: Approx. 08:00 CET
End: Approx. 12:00 CET

Adventures & Premium: Times will be extended
The technical implementation of the Christmas Event 2018 is included in this new game version. A change log is posted here.
Regards,
BB_Sious

27.11.2018
Change log 05.12.2018

Dear Settlers,
The new game version will feature the technical implementation of the Xmas Event 2018, as well as new skins for the Mayor House, Endless Coal Mine and one more adventure that can be bought with Map Fragments!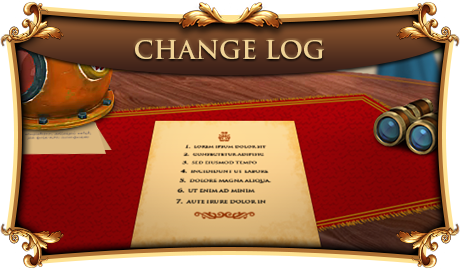 Read more about the upcoming version in our Change Log.
Happy settling,
BB_Sious

27.11.2018
The Wishing Well - Round 36

Dear Settlers,
The wishing well has granted kees31's wish for a Jolly Geologist! The 36th round begins today, November 27th and you have until December 10th to participate.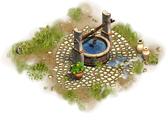 You can read and find out all the details on how you can have one of your wishes granted in the forums!
Good luck!
BB_Sious

26.11.2018
Game Hotfix 26.11.2018 [completed]

Dear Settlers,
The game will undergo a maintenance. During this time it will be unavailable.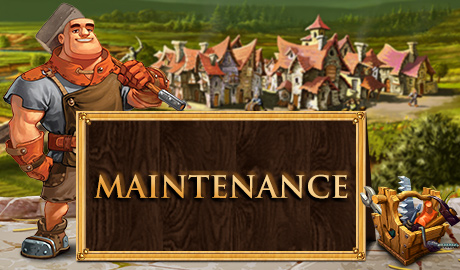 Day: Monday, November 26th
Game World: Closed
Start: Approx. 13:00 CET
End: Approx. 17:00 CET
Adventures & Premium: Times will be extended
This hotfix will resolve recent issues with the Mountain Clan Campaign ventures.
Regards,
BB_Sious

24.11.2018
Issues with the Mountain Clan Campaign

Dear Settlers,
As already mentioned in forums, we are aware that certain difficulties might occur (e.g. a missing quest item) while playing the Mountain Clan Campaign maps. While we believe that we are close to finding a proper solution, we decided to do not deploy any new version during the weekend, as the risk of introducing even more bugs is too high.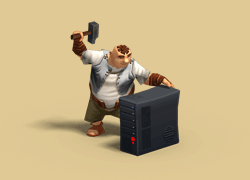 Right now we are focusing on additional tests, and hope to be able to offer more information about this topic at the beginning of the next week. Thank you for understanding.
Kind regards,
The Settlers Online Team

23.11.2018
Winter presents

Greetings, Settlers!
As we edge ever closer to that festive time of year, we'd like to help you prepare for this Winter season; after all, it's cold outside!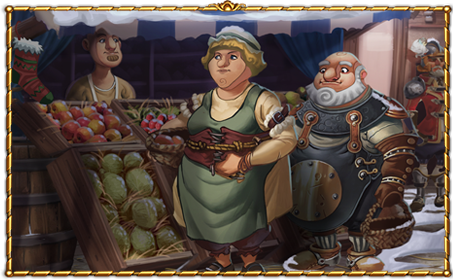 When you next log into the game, don't forget to stop by your mailbox and see if there's anything special inside. You might find a surprise!
Happy settling!
BB_Sious

23.11.2018
Dev Notes: Weekly Challenges

Dear Settlers,
The Weekly Challenges are being discussed very emotionally and intense. Our game designer BB_Alex explains certain aspects of the new feature and the reasons behind the game design thoughts in the latest Dev Notes.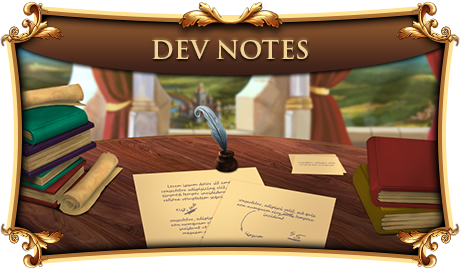 Please visit our forums to read the article:
> Dev Notes <

Happy Settling,
BB_Sious